Howard Lederer neemt volle verantwoordelijkheid voor ondergang FTP in open brief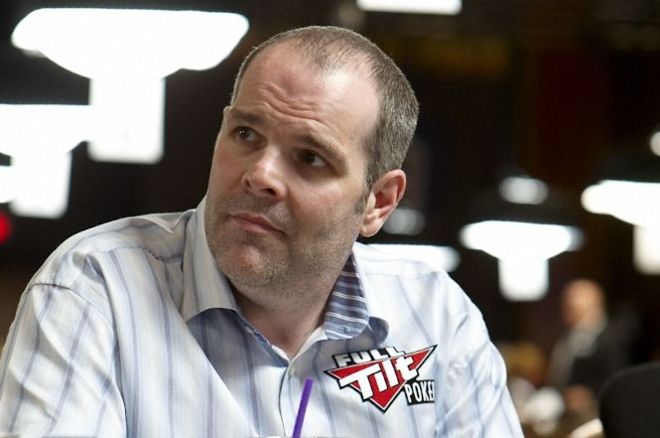 Met de World Series of Poker voor de deur, was het voor velen de vraag of Howard Lederer dit jaar zijn terugkeer naar het groene vilt zou maken. Inmiddels is het antwoord op die vraag wat duidelijker, want Lederer heeft via Daniel Negreanu's blog op FullContactPoker.com een open brief geschreven die begon met een excuses aan de pokercommunity.
In de brief neemt Lederer verantwoordelijkheid voor de gevolgen van de ondergang van Full Tilt Poker na de gebeurtenissen die door Black Friday op 15 april 2011 aan het licht kwamen. Een jaar en een half na die dag sprak PokerNews met Lederer voor een exclusieve zeven uur durende video-serie genaamd "The Lederer Files."
In die video's legde Lederer grotendeels de schuld bij anderen en wuifde hij verantwoordelijkheid af. Sindsdien heeft Lederer niet veel van zich laten horen, op enkele verschijningen in de high-stakes cashgames van Las Vegas na dan.
De brief, oorspronkelijk gepost op blog Negreanu op FullContactPoker.com, luidt als volgt:
"I am writing to apologize to everyone in the poker community, especially to all the players who had money on Full Tilt Poker on April 15, 2011. When Full Tilt Poker closed in 2011, there was a shortfall in funds, a distressed sale to recover those funds, and a long delay in repaying players. Throughout this period, there was little explanation for the delay, and no apology. Players felt lied to. They trusted the site, and they trusted me, and I didn't live up to that trust.
"I take full responsibility for Full Tilt's failure to protect player deposits leading up to Black Friday. The shortfall in player deposits should never have happened. I should have provided better oversight or made sure that responsible others provided that oversight. I was a founder in the company that launched Full Tilt, and I became the face of the company's management in the poker community. Many of our players played on the site because they trusted me.
"Even though I was no longer overseeing day to day operations, my inattention in the two years leading up to Black Friday imperiled players' deposits. My involvement in Full Tilt from 2003-2008 put me in a unique position of trust—a trust that I disappointed by failing to ensure that Full Tilt was properly governed when I stepped away in 2008. My failure to make sure proper oversight was in place when I left resulted in the situation that began to unfold on Black Friday. Players were not able to get their money back for a minimum of a year and a half, and, for many, it has been much longer. I've been a poker player my entire adult life. I know the importance of having access to one's bankroll. The lost opportunity, frustration, and anxiety many of FTP's customers experienced in the intervening years is unacceptable. I cannot be sorry enough for what happened.
"During Full Tilt's rise, I received a lot of praise. I couldn't see it at the time, but I let the headlines change me. In the first couple of years after Black Friday I made lots of excuses, to my friends, my family and myself, for why I wasn't the bad guy or big-headed or wrong. In the months immediately following the crisis, I focused a lot of energy on trying to refute allegations that were factually untrue. I convinced myself that I was a victim of circumstance and that criticism was being unfairly directed toward me instead of others. I was missing the bigger picture.
"At a wedding in the fall of 2014, I was sitting with a friend, talking about Full Tilt. I was grumbling about how unfair my lot in life had become. My friend didn't let me off the hook. I'm paraphrasing here, but he said, "Howard, it doesn't matter whether you knew about the shortfall or what you did to help players get paid. These players feel like you lied to them. You were the face of the company in the poker community. Thousands of players played on the site because they trusted you. Many pros represented the site because they thought you were in control. And you happily accepted the accolades while falling short of their trust."
"At the time, my friend's response felt like a slap in the face, but it is clear to me now that it was fair. An apology is not enough, but it is what I am able to offer to the poker community in the wake of a travesty that I should not have allowed to happen. I am sorry."
Volgend op het posten van de brief gaf Negreanu commentaar, beginnend met de opmerking dat mensen deze verontschuldiging ongetwijfeld graag 5 jaar geleden hadden willen zien.
Negreanu onderkent daarna ook hij had gehoopt dat hij ook deze brief eerder dan vijf jaar na dato had willen lezen, en dat het iedereens eigen beslissing is om de excuses te accepteren of niet. Hij voegt eraan toe dat hij zelf gelooft dat Lederer oprecht is in het schrijven van de brief.
Het publiceren van de brief valt samen met het opgaan van Full Tilt Poker en PokerStars, de twee delen inmiddels de playerpool. Een einde van een tijdperk volgens Negreanu.
De brief kan opgevat worden als een excuses aan de pokerwereld en als smeekbede om weer verwelkomd te worden. "My guess is that he just wants to be able to play poker again without the vitriol sent in his direction," schreef Negreanu. "Will this apology accomplish that? I don't know. I can only say that for me, I'm not bothered by him being at the poker table anymore. The players have been paid and he seems to be finally acknowledging and owning that he really screwed up. I have no interest in continuing to hold my grudge against him. I don't expect us to ever be 'pals,' as we never really were even before, but the venom I once held inside for him has subsided and I'd also like to close that chapter of my own life."
Klik hier om de volledige post te lezen op de blog van Negreanu.