PokerNews keert terug als Official Live Reporting Partner van WSOP!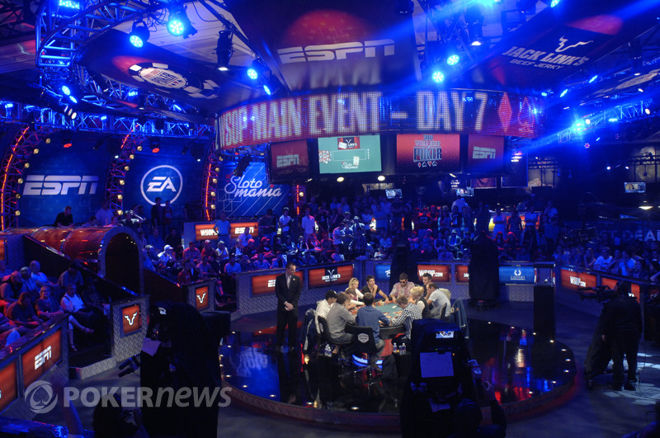 Na een onderbreking van twee jaar wordt PokerNews weer partner van de World Series of Poker om te dienen als officiële live reporting partner voor de 2017 World Series of Poker.
Door de overeenkomst zullen alle 74 events gecoverd worden met live updates, chipcounts, foto's en video's op PokerNews.com, de PokerNews app, WSOP.com en PokerNews' chip count app, MyStack.
"It's great to have PokerNews back in the fold at the World Series of Poker," zegt WSOP Vice President of Corporate Communications Seth Palansky. "They are the foremost authority and have written the book on tournament live reporting. Having their experienced team of personnel at the 2017 WSOP will ensure poker fans across the globe stay digitally connected throughout our 74-event, 50-day festival."
PokerNews en de WSOP hebben een lange geschiedenis, want PokerNews was van 2007 tot en met 2014 al de officiële live reporting partner van de toernooiserie.
"I remember following the WSOP live updates on PokerNews well before I even worked for the company, so to say I'm excited that we'll be back on the floor of the Rio for the entire summer is an understatement," vertelt Matthew Parvis, Chief Creative Officer of iBus Media, het moederbedrijf van PokerNews.
Om de afgelopen twee jaar deed de WSOP zijn live reporting zelf, maar PokerNews mistte geen enkel ander groot moment in de pokerwereld door de live reporting te verzorgen van onder andere de Big One for One Drop Extravaganza in Monte Carlo, PokerStars Championship en Festival events, de Aussie Millions, 888Live Festivals en meer.
"We've invested lots of time and resources into making sure poker fans get all the information they crave from major poker tournaments," zegt Parvis. "We want the folks at home to feel as if they are there on the rail in person whether they are browsing the updates from their phones while commuting to and from work or reading the updates on their laptops while relaxing at home."
Ook de PokerNews' MyStack app zal terugkeren bij de WSOP, een app die je gemakkelijk kunt downloaden op iOS- en Android-apparaten.
"The addition of PokerNews also means the return of the MyStack App, a useful tool for players to use to keep their friends and family informed of their progress in official WSOP gold bracelet events," voegt Palansky daar aan toe.
"MyStack will never replace our traditional live reporting, but it's a great addition at events like the WSOP that have huge starting fields since it's simply impossible to track thousands of runners each day," zegt Parvis. "We're excited to share some of the improvements we've made with the app over the past two years with the poker community and the WSOP."
De overeenkomst is geweldig nieuws voor PokerNews, de WSOP en de poker community.
"PokerNews and the WSOP have a long successful track record together and we are thrilled they are back as the official live reporting team of the WSOP," sluit Palansky af.