U.S. Department of Justice kondigt "Absolute Poker Repayment Plan" aan!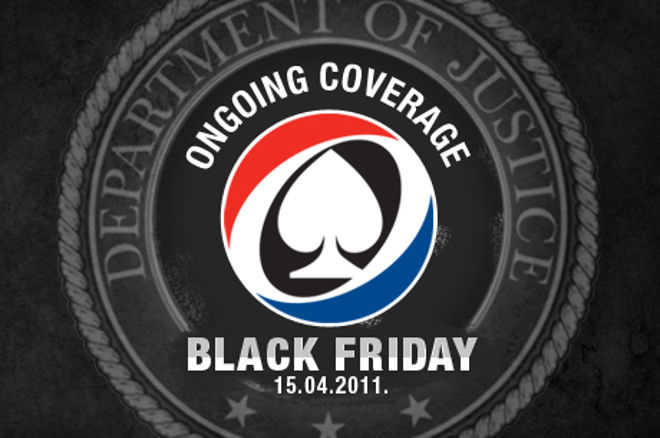 De Department of Justice heeft op 10 april bekendgemaakt dat Absolute Poker, de derde van drie online poker rooms die getroffen werd door Black Friday, haar spelers eindelijk zal gaan betalen in een claimproces wat veel overeenkomsten heeft met de terugbetaling van Full Tilt.
De website waarop spelers hun geld terug kunnen vragen is www.absolutepokerclaims.com. De Absolute Poker Claims Administration website, die is goedgekeurd door het Department of Justice's Asset Forfeiture and Money Laundering Section en de United States Attorney for the District of New York, gaat over de volgende zaak: United States v. PokerStars, Full Tilt Poker, Absolute Poker, et al., 11 Civ. 2564 (LBS).
Het claimproces is voor spelers die niet de mogelijkheid hadden om hun geld uit te cashen wat ze op Absolute Poker hadden gezet, zo valt te lezen op de website. De berekening van terugbetalingen zal worden gebaseerd op de laatst bekende accountbalans van de spelers op Absolute Poker.
"If the forfeited funds available for distribution equal or exceed the aggregate Account Balances for all eligible Petitioners, each eligible Petitioner with an approved claim will receive the entirety of his or her Account Balance or approved loss amount," staat er op de site."If the aggregate Account Balances for all eligible Petitioners exceed the funds available for distribution, payments shall be made to eligible Petitioners on a pro rata basis."
De deadline om de petitie in te vullen is 9 juni 2017. Maandag stuurde de Garden City Group een e-mail naar mogelijke slachtoffers en instructies voor het invullen van de petitie. Hier staan alle criteria waar spelers aan moeten voldoen.
Spelers die UltimateBet-accounts hadden lijken ook te mogen hopen op hun geld:
I just input my info on claims link and it prepopulated my info, I was a UB player FTR https://t.co/An6OrShTLo

— dreday227 (@dreday227)
"The claims process the government originally established with Full Tilt will be used for Absolute Poker's claims process, meaning that the government can use the forfeited funds to compensate victims and to establish a payback plan."